Lake Winnipeg Visitor Centre
GONE FISHING ~ The Lake Winnipeg Visitor Centre is now closed for the winter.

Open seasonally, the Lake Winnipeg Visitor Centre pays tribute to the fishing industry and interprets the natural history of Lake Winnipeg. Discover the mysteries of the lake in a 500 gallon fish tank containing local fish species. See a full size 1940's whitefish boat and a miniature replica of the original fish packing plant that was once on this site.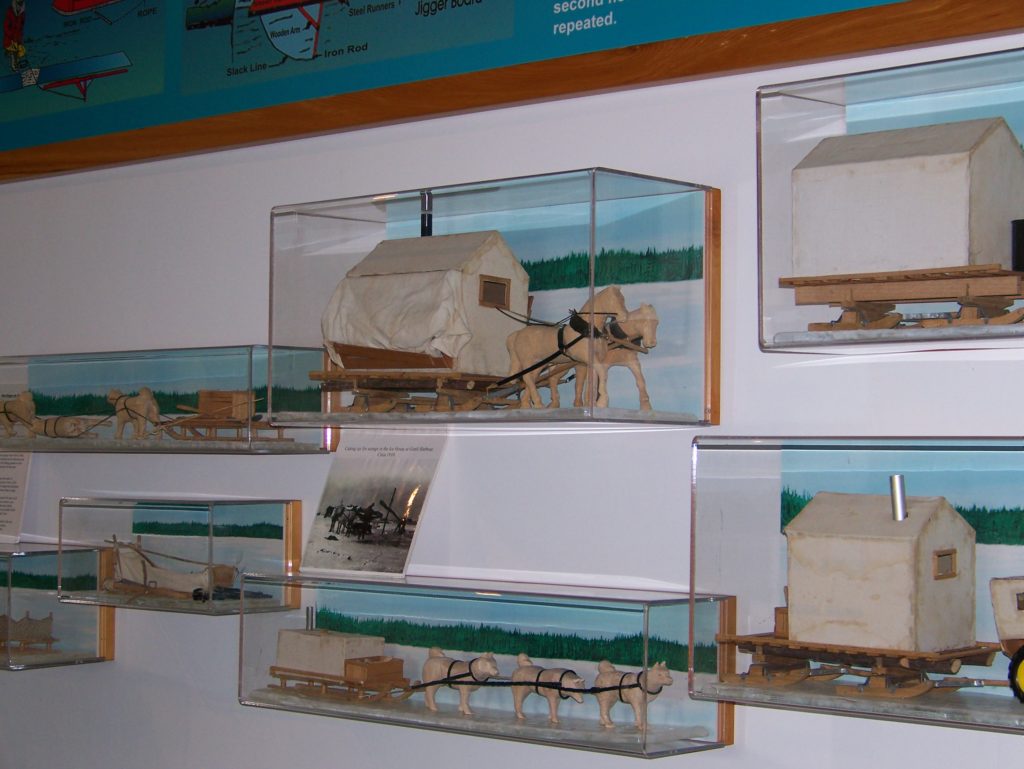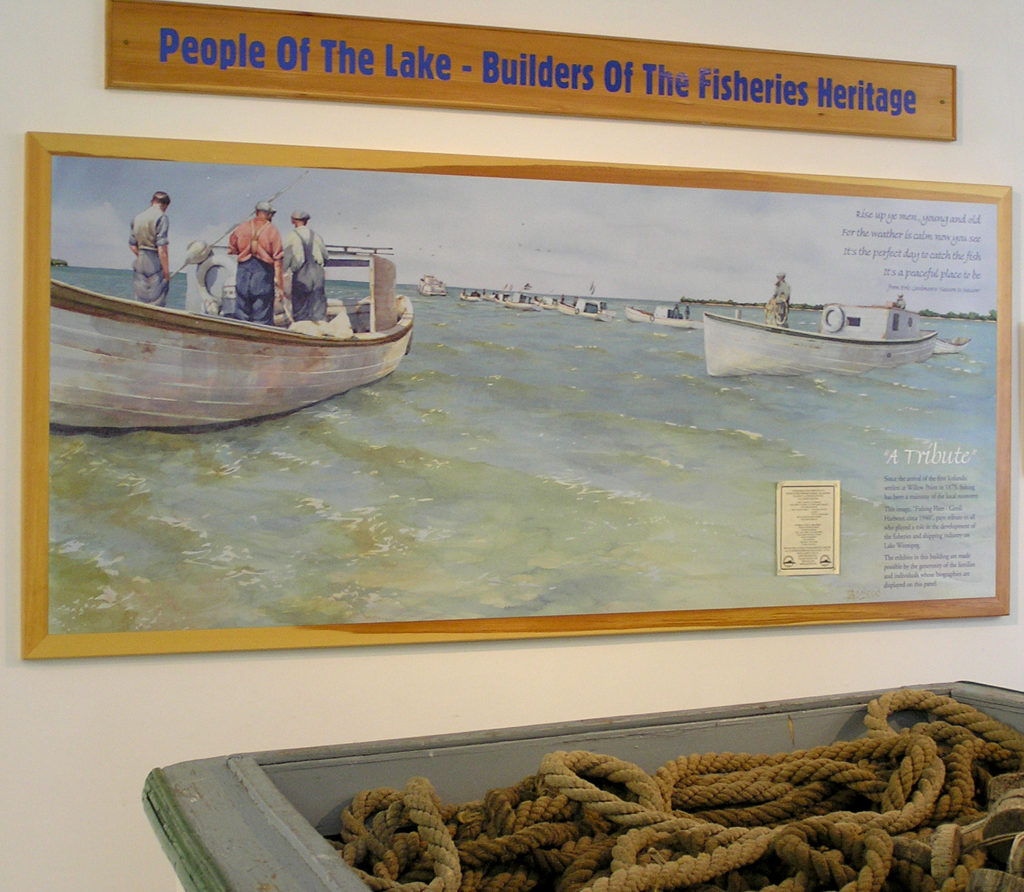 People of the Lake
Their first attempts at fishing on Lake Winnipeg were not successful but Icelandic fishing families persevered and adapted their old country skills to the new challenges of commercial fishing on Lake Winnipeg.
This mural acknowledges donations made by fisher families to the establishment and on going development of the Lake Winnipeg Visitor Centre.