The New Iceland Heritage Museum
The New Iceland Heritage Museum features exhibits at two sites in Gimli MB.
The New Iceland Heritage Museum (NIHM) greets visitors from around the world year round, seven days a week, at its main multi-media location at The Waterfront Centre.

"Please visit the Waterfront Centre where the story of New Iceland, a unique chapter in Canada's history, unfolds through the use of dynamic multi-media exhibits featuring an 18- foot history mural and a painting that "comes to life". A sixty-seat theatre, a tent and cabin dioramas complete the experience. "
Julianna Roberts, Executive Director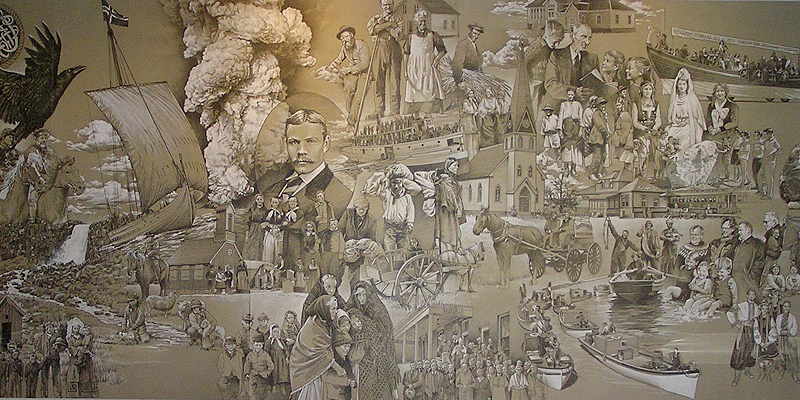 Open seasonally, the Lake Winnipeg Visitor Centre pays tribute to the fishing industry and interprets the natural history of Lake Winnipeg. Discover the mysteries of the lake in a 500 gallon fish tank containing local fish species. See a full size 1940's whitefish boat and a miniature replica of the original fish packing plant that was once on this site.
The Lake Winnipeg Visitor Centre is now closed for the winter.
Contact
New Iceland Heritage Museum
#108 94-1st Avenue, Gimli, MB R0C 1B1
Phone: 204-642-4001
email: nihm@mts.net