94-1st Avenue Gimli Manitoba | 204 642-4001
February 16th - FREE ADMISSION to the museum all day in recognition of LOUIS RIEL DAY!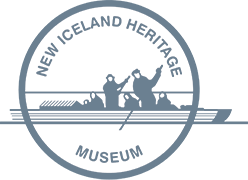 Experience the rich cultural heritage in Gimli, Manitoba,
a beautiful resort town on the shores of Lake Winnipeg.
New Iceland Heritage Museum
#108 - 94 1st Avenue
Gimli, Manitoba R0C 1B1
Phone: (204) 642-4001
E-mail:nihm@mts.net
Monday, February 16th is BOLLUDAGUR at NIHM!
2:00 p.m. to 4:00 p.m.