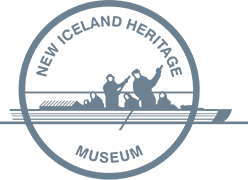 94-1st Avenue Gimli Manitoba | 204 642-4001
Winter Hours | 10:00 to 4:00 Monday to Friday | 1:00 – 4:00 Saturdays and Sundays.
1867 – Rebellion & Confederation
The New Iceland Heritage Museum is hosting a new travelling exhibit, "1867 – Rebellion & Confederation". It will be on display until March 17th, 2017. This is a very fitting exhibit to help celebrate Canada's 150th birthday, talking about the how it all began.
​
A TRAVELLING EXHIBITION DEVELOPED BY THE CANADIAN MUSEUM OF HISTORY.
On July 1, 1867, Confederation was proclaimed, marking the birth of today's Canada and the culmination of a journey that had taken nearly 30 years.
This exhibition explores the route to nationhood taken by a society in transition, and by the people who fought, negotiated and made compromises to forge a more peaceable union.
By tracing the pivotal moments leading to the draft of the British North America Act, this exhibition helps visitors to better understand how this legacy continues to affect our identity, our values and our institutions.
Decoding E-Money – April 7-June 23rd
​

New Iceland Heritage Museum
#108 - 94 1st Avenue
Gimli, Manitoba R0C 1B1
Phone: (204) 642-4001
E-mail:nihm@mts.net